Sorry we have no scheduled courses at the moment. Please contact us below.
Get in Touch
Across the pond and out of the European Union lies Wales; a country where it is virtually impossible to pronounce the name of the towns and it's even harder to understand the locals… On the positive side the hop across the pond is short and Wales is home to some fantastic motorcycling on excellently surfaced roads making it the perfect getaway for a long weekend (even though you may have to resort to ordering bacon butties and mugs of milky at the cafes). 
This 7 day (8 night) tour is designed to take in the very best of the Lake District, Yorkshire Dales, Snowdonia, the Brecon Beacons and everything in between. If good motorcycling and beautiful rural scenery are your thing then this tour has it all. 
Note *: Covid travel restrictions permitting.  
Key Information
Starting Location
Belfast City, Northern Ireland
Finish Location
Rosslare Port
Duration
7 days & 8 nights
Distance
1500km approx.
Difficulty
Easy / moderate
Rental Motorcycles Available
Yes. Please contact us for a quote
Pillion Supplement
€640
Single Supplement
€320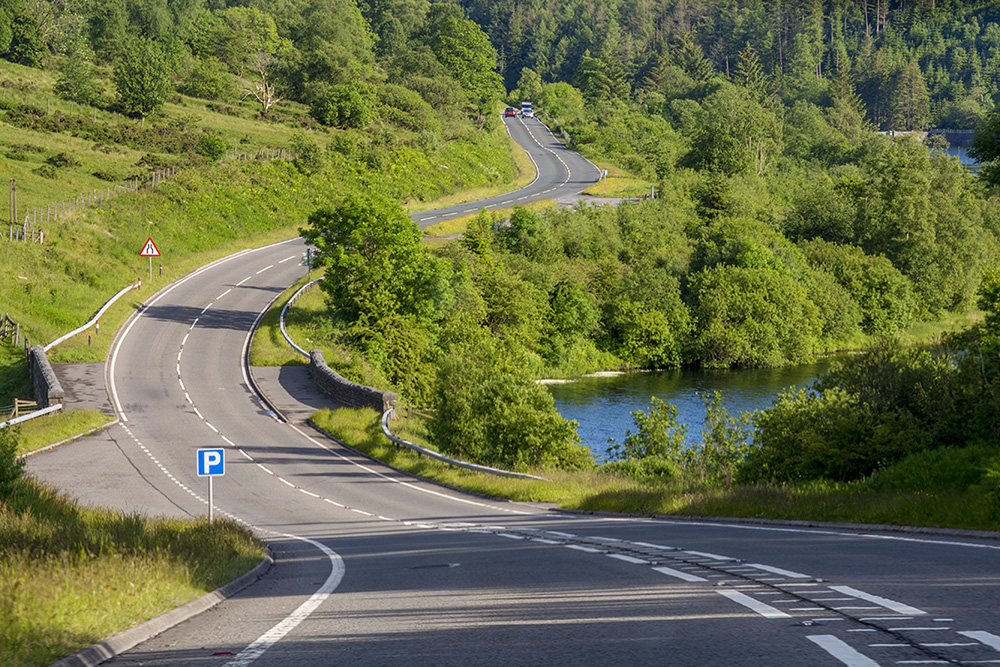 More Information
Itinerary – Please note this is an outline itinerary and may be subject to change.

More detailed itinerary to follow.
Day 1 Sunday 5th June
Rendezvous Belfast City hotel in the afternoon
Days 2, 3 & 4
Ferry and ride to Lake District & Yorkshire Dales
Day 5, 6 & 7  
Numerous scenic routes in Snowdonia National Park & Brecon Beacons
Day 8 
Scenic route from Brecon Beacons to Fishguard for midday ferry to Rosslare arriving mid to late afternoon.
Note: This tour is designed for participants using their own motorcycles. Rental Motorcycles are available such as BMW R1250GS, F750GS or Honda CRF1100 Adv Sports – please contact us for pricing and availability.
Included in this tour:
B&B accommodation in good quality hotels / guest houses (including arrival night)
Tour guide(s)
Ferry crossing(s)
Not included:
Fuel, tolls, lunches, local attraction entry fees & anything not listed above.
As with all our guided tours we carefully select very good standard 3 – 5* hotels. Over the years we have built up a vast selection of tried and tested hotels around the world and we select hotels for their location, character, facilities and service rather than just on their star rating.  Hotel standards vary all over the world and a 4* in Africa or South America is not always the same as in Western Europe.
Pre trip we provide you with Tour Specific Information that gives you detailed information about how to prepare and plan your tour, and what to expect when on tour.  These are a few FAQ that many people have. If you have any further queries or concerns please do not hesitate to contact us.
What are the roads and driving like?
As with most countries in central Europe; the roads on this particular tour, while all paved, vary quite a bit. From sublime newly laid grippy asphalt to some narrower scenic sections in the mountains and through rural countryside . We try to avoid the busier main single carriage routes as much as possible and use rural less trafficked roads. As is typical in Wales don't be surprised to find animals and agricultural vehicles wandering along rural roads. 
What bike is suitable to bring?
Generally speaking we recommend adventure or touring style motorcycles as the most suitable.  However, sport-touring and cruiser motorcycles may also be suitable subject to you being comfortable riding it for the distance / duration of the tour and considering the road conditions as described above. As average speeds are quite low we persoannly prefer light and agile as opposed big super comfy mile munchers.
What riding experience do I need?
Generally speaking we recommend all participants to be experienced tourers in Ireland and/or beyond. Obviously, some destinations are easier than others, as classified by our difficulty ratings, and should you have concerns please do not hesitate to contact us. It is your responsibility to ensure your motorcycling skills are up to the requirements for this tour. Obviously advanced riding skills increase enjoyment factor and reduce risk.
Do I have to ride in a group?
No!  We do not make you ride in convoy and we offer you the freedom to decide how you would like to ride. However, we find most people prefer to ride with the group without the need to navigate. We use either the 'drop off' or 'buddy' systems when group riding (depending on country and complexity of navigation); these are tried and tested systems of group riding and allow riders to ride at their own pace. Full details are provided at pre-trip briefings. Daily departure times are set every evening for the following morning depending on the days route and points of interest. If you prefer to ride on your own, we provide you with a map and route cards with recommendations for lunch or coffee stops and hotel information. We offer a very flexible approach with an emphasis on maximum enjoyment.
Is this ride suitable for a passenger?
Yes. Pillion passengers should be experienced tourers / travellers. 
What is the average group size?
Our groups are normally between 8 – 14 riders (some riders will have passengers). Most riders are from the Ireland, but we do also have overseas riders who may take part. From time to time we may split into smaller groups depending on itinerary.
What documents do I need?
You will need your original documents as follows: 
Passport and Driving Licence.  Passengers only need their passport.  
If you are bringing your own motorcycle, we recommend bringing your motorcycle registration document (RF101 / log book) and your motorcycle insurance.
In addition, you must have valid travel/medical insurance.
For internation clients – Visas as required. Please ensure that you are fully aware of all passport and visa requirements and that you allow adequate time to obtain them.
We recommend an international driving permit available from: https://www.theaa.com/driving-advice/driving-abroad/idp Whilst driving permits are not always accepted or demanded they are handy to have! 
What will the weather be like?
Depending on season / time of year we will advise expected weather conditions in the pre-trip information and also suggest the most suitable gear based on our experience. It is imperative that tour participants have suitably adequate gear. Please note our tour calendar is carefully planned taking into account the most suitable seasons / local weather for the destination. However, as much as we would like, we cannot always guarantee the best weather. Particularly considering the un-predictable climates the world has been experiencing.
What about my health when I am abroad?
You need to be physically fit and healthy and also take the necessary health precautions.  It is essential for you to consult your doctor or travel clinic for up-to-date medical travel information prior of travel, particularly if you have a pre-existing medical condition. Please ensure that you are fully aware of all official travel advice, local customs, current affairs, travel requirements and medical/travel advice. Please check with your GP regarding recommended inoculations. 
Do I need Travel / Medical Insurance?
It is a condition of you travelling with us that you are adequately insured.  Your insurance policy must cover you for the costs of any medical expenses, medical treatment or repatriation needed, due to injury or illness on this trip, including those that occur whilst motorcycle touring, either as the rider or a passenger.  It is important that your insurance company understands that the main purpose of your trip is motorcycle touring, using your own large capacity cc motorcycle or a rental motorcycle.  Your insurance must cover you for the full duration of the trip and for all countries we travel through.
In addition, we strongly recommend that your insurance policy has cover for loss or damage to your personal belongings, delay at your outward or homeward point of departure, personal liability, overseas legal expenses and cancellation and curtailment. We do not refund your deposit simply because you failed to take out insurance in sufficient time. Some travel insurance policies do not cover motorcycle travel over a certain cc or for a prolonged duration.
Minimum Numbers
We require a minimum number of 8 riders on this tour.  If we do not have this number of bookings, then we reserve the right to cancel the tour.
Booking:
Overlanders may accept a booking online, via telephone or by email. To confirm a booking a deposit is required – once the deposit is received the booking is confirmed.
Payments & Fees:
A deposit is required at time of booking.
Guided tours – 50% required at least 60 days prior to the shipment / travel date.
All payments must be made in full at least 30 days prior to the shipment / travel date.
Cancellation/Amendments/Refund Policy:
Please note that all payments and deposits are non refundable nor transferrable if cancellation accrues within one month before the shipment / tour date.
Where possible we will try to accommodate any amendments you wish to make.
In the event of curtailment no refunds shall be made.
Refunds may be processed via the original method of payment, except for cash transactions where refunds will be provided by cheque.
Gallery