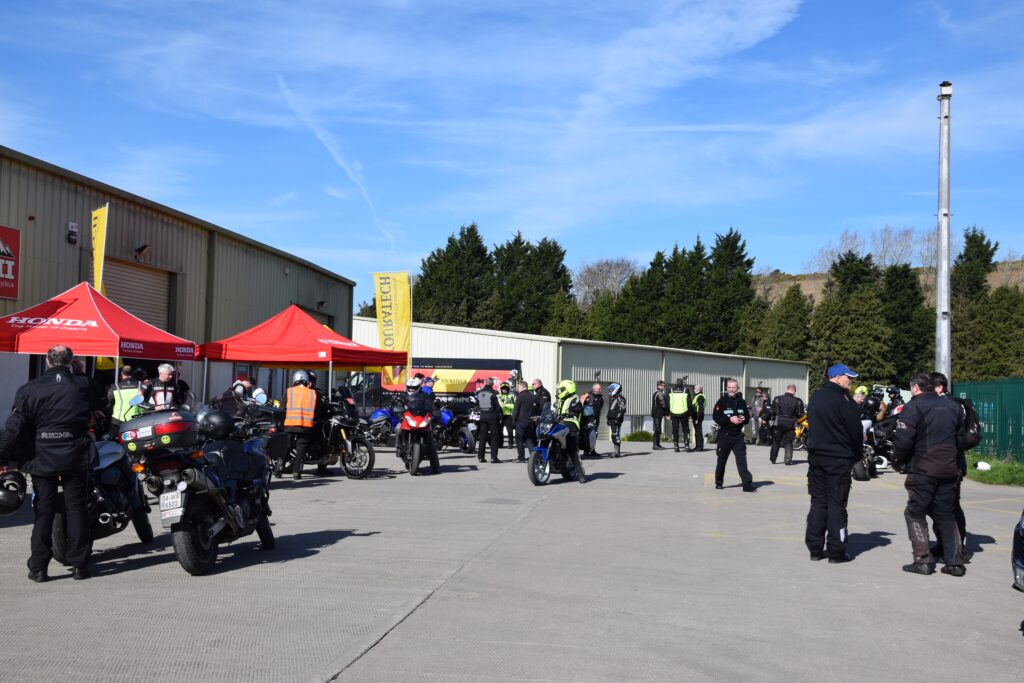 Photo: Open Weekend 2017
It's that time of year again and it's all systems go here at Overlanders and Adventure Motorcycles Ireland.
Last weekend (6th – 9th of April) saw us take on the BMW Off Road Skills course in Wales as a customer weekend away with 24 riders taking part. Two groups departed from Rosslare and Dublin early on Friday morning for a scenic ride through Mid Wales on route to the ORS for a two day course on Saturday and Sunday. The weather had improved by mid morning Saturday and it's safe to day we all had a lot of fun around the 4000 acre Walters Arena near Swansea. The weekend was as much a social event as it was about learning some off road skills. Another scenic ride through Wales on Monday saw everyone returning home by Monday evening. We'll be running another event later in the year so get your name in early. Highly recommended!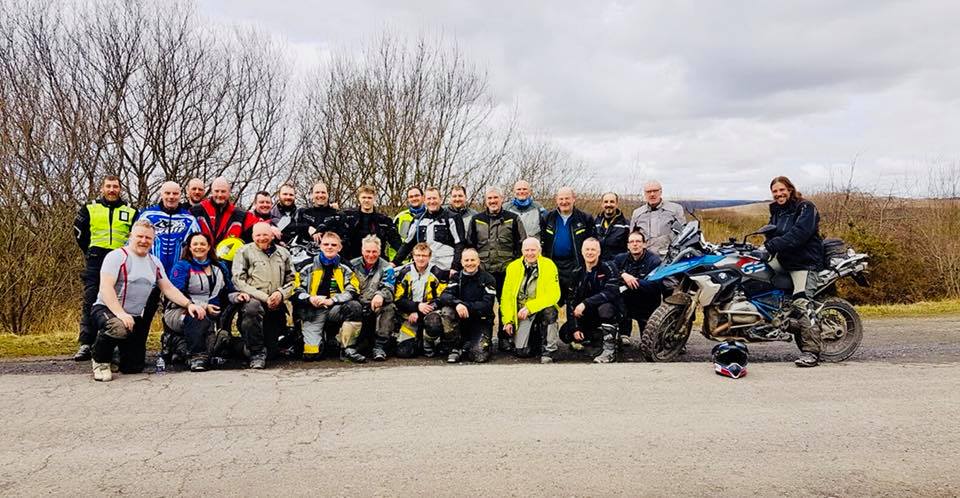 With our first European shipment of 2018 to Spain under way many riders fly South this weekend for a little biking time in the sun.
This coming Saturday and Sunday (14th and 15th of April) is our annual Open Weekend at the AMI shop in Gorey. It also maks the start of Overlanders 9th year and AMI's 4th year in business. It's set to be a great weekend event (read party) and marks the end of winter or the beginning of summer season. Either way it's a great excuse to get on the bike and see what's new for 2018. We're looking forward to catching up with our many friends and customers in the world of two wheels!
________________________________________
Annual Open Weekend
Where: AMI Shop in Gorey, Co. Wexford
When: Saturday 14th and Sunday 15th of April 2018
Highlights Include:
• Launch of 2018 SCOTT and KNOX Clothing ranges
• Demo bikes – bigger selection than ever from multiple brands…
• Special offers on selected motorcycles & accessories
• Clearance sale on selected motorcycle clothing and accessories
• ** EVENING PRESENTATIONS ** by special guests & renowned travelers on Saturday night in The Loch Garman Arms, Gorey at 19.30. Don't miss it!
• Presentation of new Overlanders tours for 2018 / 2019
• Exhibitors include Rally Raid Products, Principal Insurance & First Bike On Scene (course scheduled for AMI on May 12th)
• Organized ride outs on Saturday and Sunday.
• Refreshments provided free of charge as always
• Accommodation available. Please contact us for a list of recommended hotels and B&B's
Special guests and presenters include:
Gary O'Keefe aka 1 Eye on the World
A very experienced traveller and known for some extreme 'off the wall' travel Gary has recently travelled through some dangerous regions in Afghanistan. More recently and in fact only this week Gary has been riding his R1200GS to Kosovo and Macedonia (country number 70? to his name) but not without drama along the way!
Meet Gary: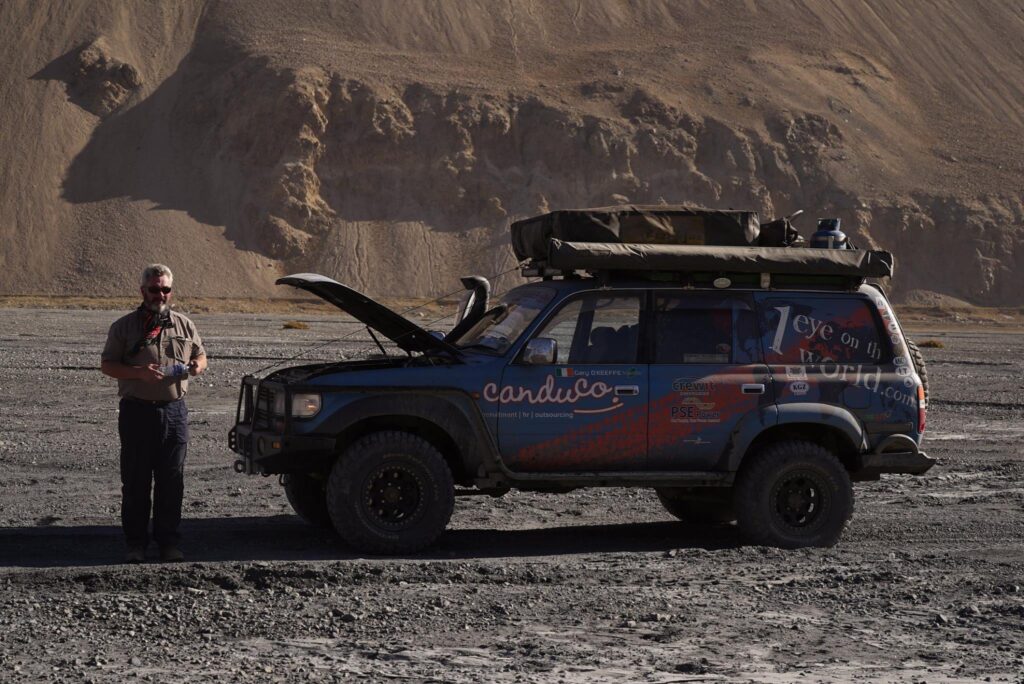 Pat Falvey
Pat is an internationally acclaimed adventurer, author, inspirational speaker, corporate and personal mentor and coach…
Born and raised in Cork city, he is Ireland's best-known adventurer and was the first person in the world to complete the Seven Summits twice by climbing Mount Everest from its north and south sides. He was the leader of the first Irish-led team to reach the South Pole and he has also stood at the North Pole. He led the first Irish team to ski across the Greenland Ice Cap and was the leader of the largest ever team to complete the South Georgia traverse, a journey made famous by heroic Irish explorers Ernest Shackleton and Tom Crean.
Pat has led many other expeditions to some of the most remote and inaccessible parts of the planet. During his travels, he has explored and analyzed the mindset of over 30 tribes of people that he encountered around the world.



________________________________________
David & all the Team
Overlanders & AMI
Unit 35 Gorey Business Park,
Ramstown,
Gorey, Co. Wexford
Phone: 053 94 22415
Email: info@overlanders.ie